Plug & Play 2003-2011 Saab 9-3 Trionic 8 ECU Cloning Service
$

99.99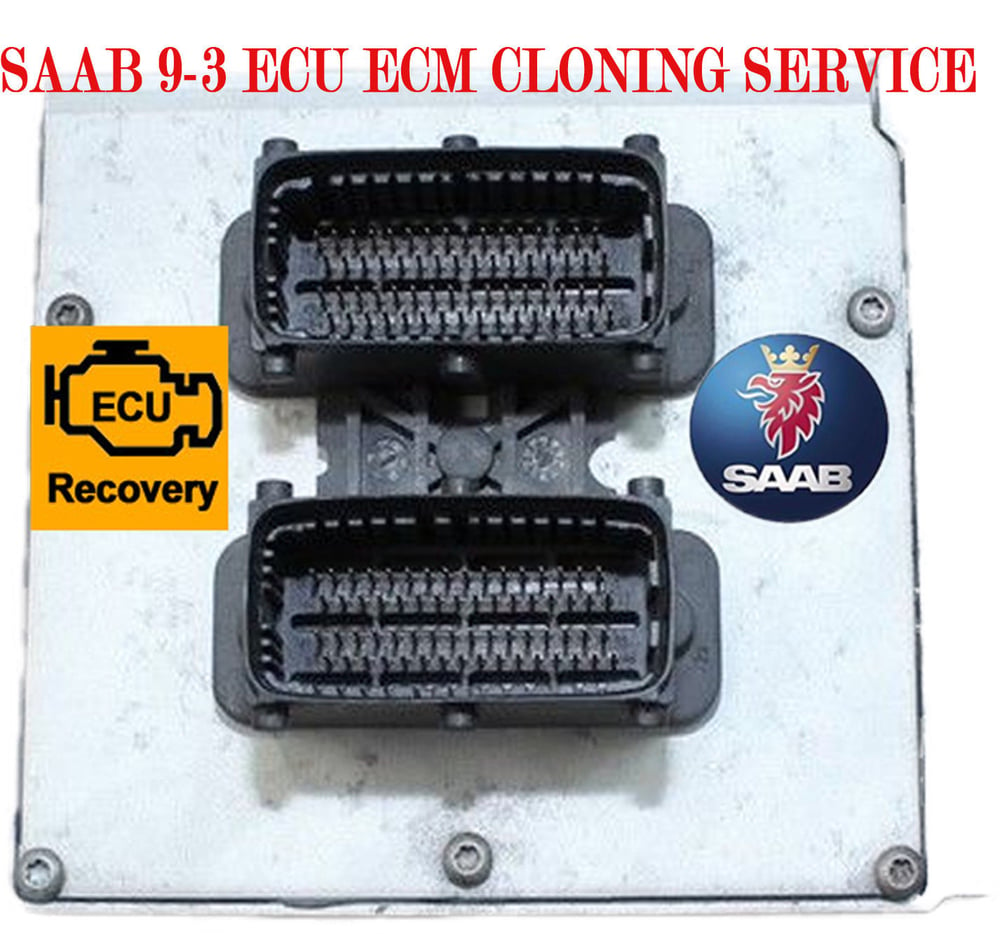 Saab 9-3 Cloning Repair service:
$99.99 - In stock
This service is to clone your existing 2003-2011 Saab Trionic 8 ECU/ECM unit to a different ECU. Please note, you must choose whether you will be providing the replacement or if you would like us to provide the unit for an additional cost. Our replacement units are tested and come with 60 day replacement warranties.
Common CEL codes associated with a bad ECU/ECM:
This procedure is a common fix for CEL Codes P0201, P0202, P0203, P0204, P0245, P0246 as well as P0687 and P0686. There may be other codes this process will fix as well. Contact us if you have any questions regarding your specific codes.
Description of service:
This service will create a plug and play compatible ECU for your vehicle. This procedure will copy over all existing key data as well as any tunes or other software modifications you already have. You will NOT have to go to a dealer or use a tech 2 as no additional programming is necessary. If you are interested in a stage 1 performance tune upgrade with your repair, we offer a discounted rate with a our cloning repair service. Please check out our performance tune page here
Item's required for this process:
You must ship us your failing ECU/ECM regardless if you purchase the replacement ECU from us as we will need that to create your new ECU/ECM. Please make clear notation on this ECU/ECM that it is the failing unit.
You must also provide us with a good ECU/ECM unless you decide to purchase one from us. The model # does not matter. This ECU/ECM can come from any 2003-2011 SAAB 9-3 2.0L car with the exception of 2003 SAAB 9-3 Convertibles.
If you send us a good ECU/ECM with your bad one, please make a clear notation on this ECU/ECM that it is the GOOD unit.
The Process:
After the purchase you will receive an email from us with details on where to ship the parts. Within 24 hours of receiving the parts we will have the clone performed and both your failing and good/replacement ECU/ECM shipped to you.
Shipping
The faster the shipping service you choose to ship the units to us, the faster you will receive them back. Return shipping back to you is free and fast via USPS Priority Mail. However if you choose, we do offer next day shipping at an additional cost.
Common FAQs:
(Q.1) Is my car compatible?
(A.1) Basically any second generation 9-3 with a 2.0L engine with the exception of the 2003 convertible.
(Q.2) Is there a warranty on the clone?
(A.2) We provide a lifetime warranty on the clone. That means if you purchase a clone from us and your ECU fails at any time in the future you can either send us another good ECU to clone to or you can purchase a good ECU from us to clone to. In the unfortunate event you need this process performed again in the future you will NOT need to send us your faulty ECU again as we keep a copy of your ECU in a secure database for your convenience.
(Q.3) Is there a warranty on your tested replacement ECU's?
(A.3) If you purchase one of our tested replacement ECU's with the cloning service there will be a 60 day replacement warranty on that ECU. We also have an extended warranty option for our tested replacement ECU's. That extended warranty is a 1 year warranty. If you would like the extended warranty please make sure to choose that option in the drop-down below.